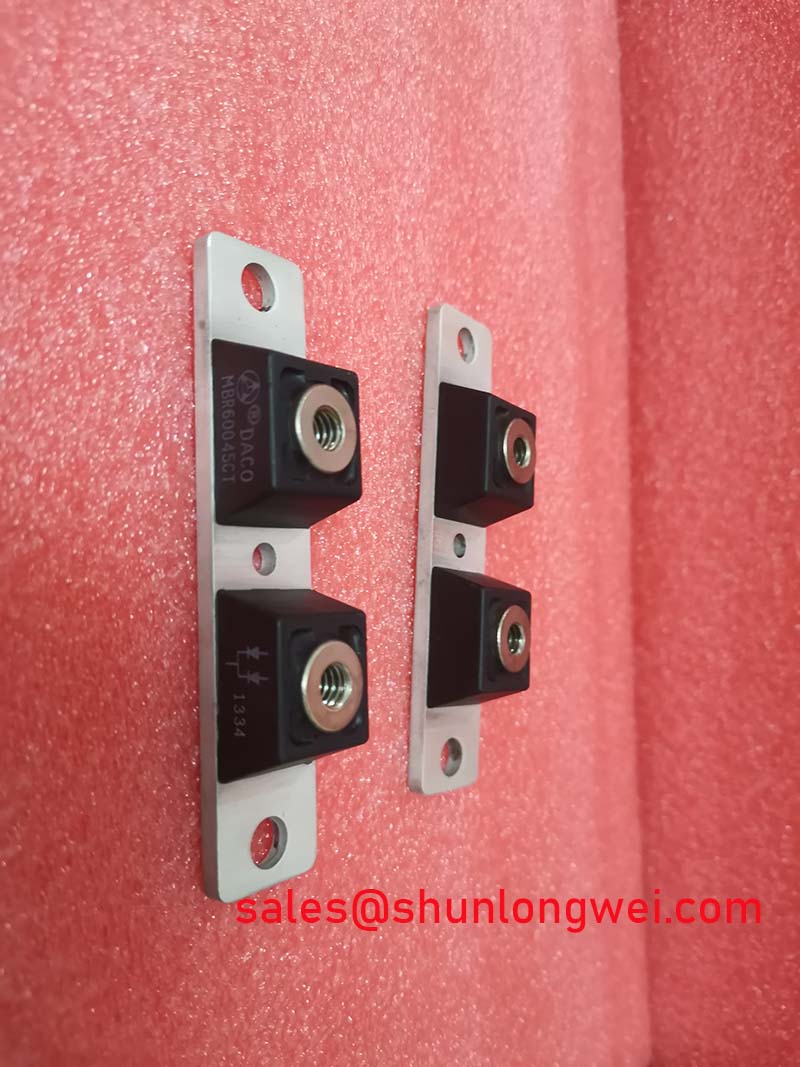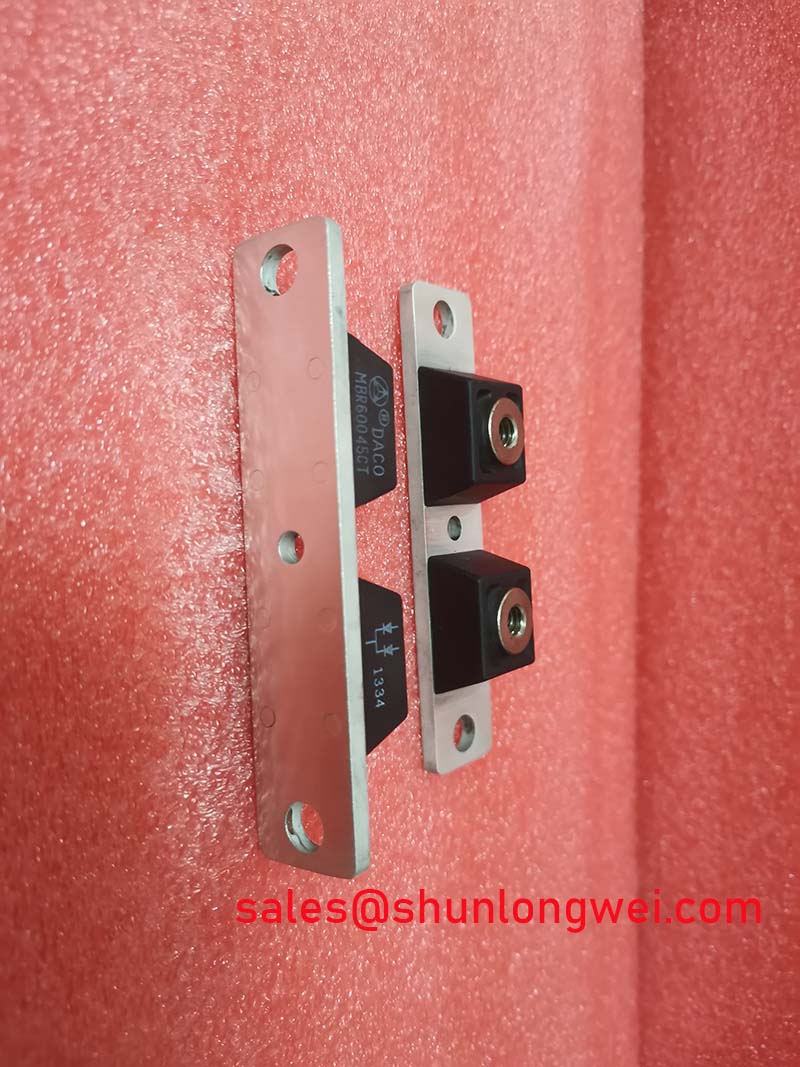 Sell 
MBR60045CT
, #GENESIC SEMICONDUCTOR #MBR60045CT New Stock, MBR60045CT 45V 600A Silicon Schottky Rectifier in Twin Tower Package; MBR60045CT, #IGBT_Module, #IGBT, #MBR60045CT
---
Email: [email protected]
---
Genesic Semiconductor MBR60045CT is a type of Schottky rectifier diode, designed to provide high efficiency and low power loss in power electronics applications.
This particular model(MBR60045CT) has maximum average forward current 60A & maximum reverse voltage 45V, widely use in a variety of industrial and consumer electronics devices.
MBR60045CT is known for its high temperature performance, low forward voltage drop, and fast switching speed. It comes in a TO-220AB package, which is a popular package type for power semiconductor devices.
Manufacturer Part Number: MBR60045CT
Pbfree Code: Yes
Part Life Cycle Code: Active
Package Description: R-PUFM-X2
ECCN Code: EAR99
Manufacturer: GeneSic Semiconductor Inc
Application: POWER
Case Connection: CATHODE
Configuration: COMMON CATHODE, 2 ELEMENTS
Diode Element Material: SILICON
Diode Type: RECTIFIER DIODE
Forward Voltage-Max (VF): 0.75 V
JESD-30 Code: R-PUFM-X2
Non-rep Pk Forward Current-Max: 4000 A
Operating Temperature-Max: 150 °C
Operating Temperature-Min: -55 °C
Output Current-Max: 300 A
Package Body Material: PLASTIC/EPOXY
Package Shape: RECTANGULAR
Package Style: FLANGE MOUNT
Rep Pk Reverse Voltage-Max: 45 V
Reverse Current-Max: 1000 µA
Surface Mount: NO
Technology: SCHOTTKY
Terminal Position: UPPER
45V 600A Silicon Schottky Rectifier in Twin Tower Package