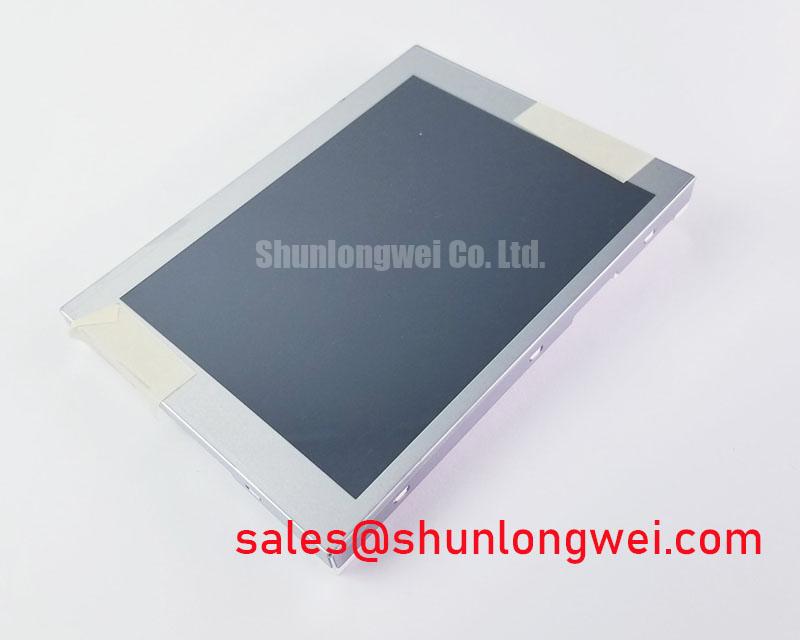 Sell G057QN01 V2, AUO G057QN01 V2 New Stock, AUO 5.7inch LCM 320×240 800 800:1 80/80/70/70 262K WLED TTL; G057QN01 V2 #G057QN01_V2
---
Email: [email protected]
---
AUO G057QN01 V2 is a 5.7-inch diagonal TFT-LCD display module with resolution 320×240 pixels.
The LCD(G057QN01 V2) features 262K-color, contrast ratio 400:1, & luminance 500 cd/m2. It also has a wide viewing angle of 140 degrees , widely use in industrial control, medical equipment, and portable devices.
G057QN01 V2 designed with an LVDS (Low Voltage Differential Signaling) interface, which enables high-speed data transfer between the display module and the host system.
Panel Brand AUO
Panel Model G057QN01 V2
Panel Size 5.7″
Panel Type a-Si TFT-LCD , LCM
Resolution 320(RGB)×240 , QVGA
Pixel Format RGB Vertical Stripe
Display Area 115.2(W)×86.4(H) mm
Bezel Opening 118.2(W)×89.4(H) mm
Outline Size 144(W)×104.6(H) ×12.8(D) mm S
urface Antiglare, Hard coating (3H)
Brightness 800 cd/m² (Typ.)
Contrast Ratio 800:1 (Typ.) (TM)
Viewing Angle 80/80/70/70 (Typ.)(CR≥10) Left / Right / Up / Down
Display Mode TN, Normally White, Transmissive
IPS Family: AAS, ADS, AHVA, FFS, IPS, New Mode2, PLS, SFT, Vistarich
VA Family: ASV, HVA, MVA, PVA, SVA, UV²A, VA
Best View on 12 o'clock Response Time 15/10 (Typ.)(Tr/Td)
Display Colors 262K   50% NTSC
Lamp Type WLED , 50K hours , With LED Driver
Frequency 60Hz
120Hz (60HZ Input) : Embedded MEMC Circuit
120Hz+120Hz : 120Hz Panel+120Hz Backlight
240Hz (60HZ Input) : Embedded MEMC Circuit Touch Screen Without
Panel Weight 150/165g (Typ./Max.) Application Industrial Outdoor High Brightness
Signal Interface CMOS (1 ch, 6-bit) , 33 pins , Connector
Input Voltage 3.3V (Typ.)
Environment Operating Temp.: -30 ~ 85 °C ; Storage Temp.: -30 ~ 85 °C