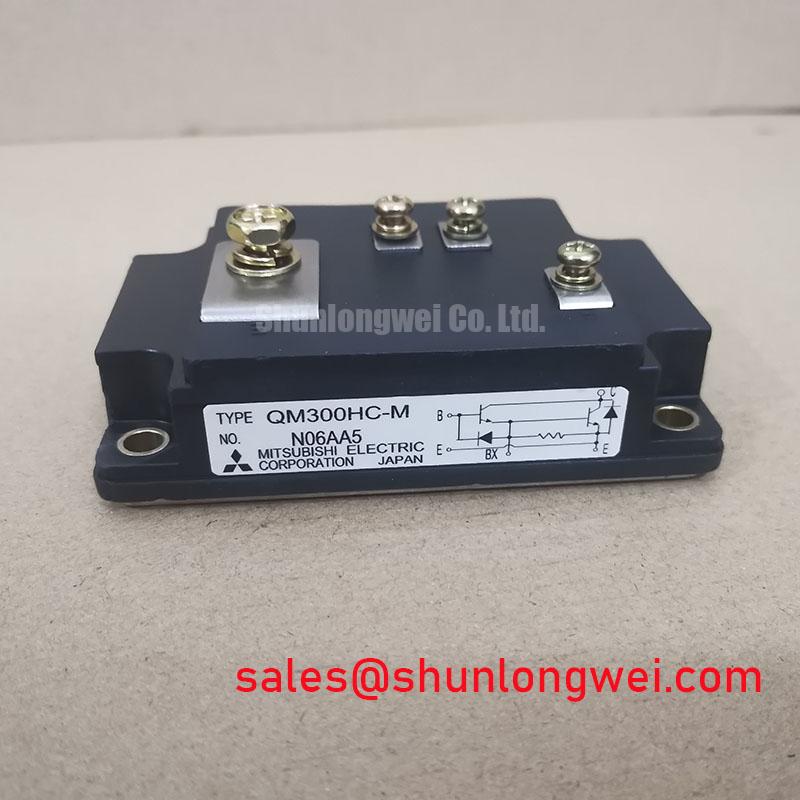 Sell QM300HC-M,
#Mitsubishi
#QM300HC
-M New Stock, Mitsubishi Power module 300A/370V/GTR/1U ;,
#IGBT_Module
,
#IGBT
,
#QM300HC_M
————————————————
————————————————-
Mitsubishi QM300HC-M is a high-power module for industrial use. It is a power transistor module designed to operate in high-frequency switching applications. The QM300HC-M has a collector current rating 300A, collector-emitter voltage rating 3300V, & maximum power dissipation 1800W.
QM300HC-M module uses Mitsubishi's advanced Insulated Gate Bipolar Transistor (IGBT) technology, provides high-speed switching & high voltage blocking capabilities. The QM300HC-M features built-in temperature sensor that allows for temperature monitoring and thermal protection.
QM300HC-M module is commonly used in power supplies, motor drives, welding equipment, & renewable energy systems.
Mitsubishi QM300HC-M IGBT module has the following absolute maximum ratings (at a temperature of 25°C unless specified otherwise):
Maximum ratings and characteristics
.Absolute maximum ratings (Tc=25°C unless without specified)
Collector-Emitter voltage Vces:350V
Gate-Emitter voltage VGES:±20V
Collector current Ic Continuous Tc=80°C :300A
Collector current Icp 1ms Tc=80°C :600A
Collector power dissipation Pc:1250W
Isolation Voltage VIsol (AC 1 minute) :2500V
Operating junction temperature Tj:+150°C
Storage temperature Tstg :-40 to +125°C
Weight: 420g