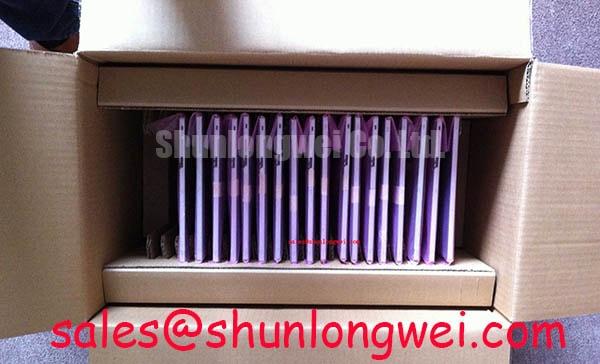 Panel Brand : 
AUO
Panel Model : G084SN05 V7
Panel Type : a-Si TFT-
LCD
 , Panel
Panel Size : 8.4 inch
Display Mode : TN, Normally White, Transmissive
Active Area : 170.4×127.8 mm
Outline : 203×142.5 mm
Surface : Antiglare, Hard coating (3H)
Brightness : 450 cd/m² (Typ.)
Display Colors : 262K/16.2M   (6-bit / 6-bit + FRC)
Response Time : 20/10 (Typ.)(Tr/Td)
Frequency : 60Hz
Lamp Type : 2 pcs CCFL
Signal Interface : LVDS (1 ch, 6/8-bit)
Input Voltage : 3.3V (Typ.)
Installation attentions:
Make sure that the power is in the closed state when plugging cable.
When doing installation, keep the LCD screen in a smooth condition avoiding being twisted by external force.
If there is drop on the LCD module, the AUO G084SN05 V7 LCD display will appear discoloration or stains. Therefore, clean the drop instantly.
Contamination on the LCD screen need to be wiped by alcohol,cotton or soft cloth. If there is still something dirty, you can blow it away and the clean them with soft cloth.
You shall place LCD module carefully. Since the LCD display box belongs liquid crystal cell glass, products is fragile and easy broken.
Do not place the AUO G084SN05 V7 LCD display directly under sunlight or expose it to ultraviolet, otherwise, its function will decrease.
The visibility feeling differentiates due to different perspectives. So in installation, you need fully take the view angle into consideration.
If being stored in very low temperature, AUO G084SN05 V7 LCD display's liquid crystal will crystallize. Besides, if being stored in a temperature over upper limit, the liquid crystal will change into an isotropic liquid, liquid-crystalline state and thus can not be restored.
G084SN05 V7 inverter, G084SN05 V7 power supply, G084SN05 V7 electronic board, G084SN05 V7 VGA board, G084SN05 V7 touchscreen available.
YouTube : https://www.youtube.com/watch?v=uo1rYf9eL_k
G084SN05 V7