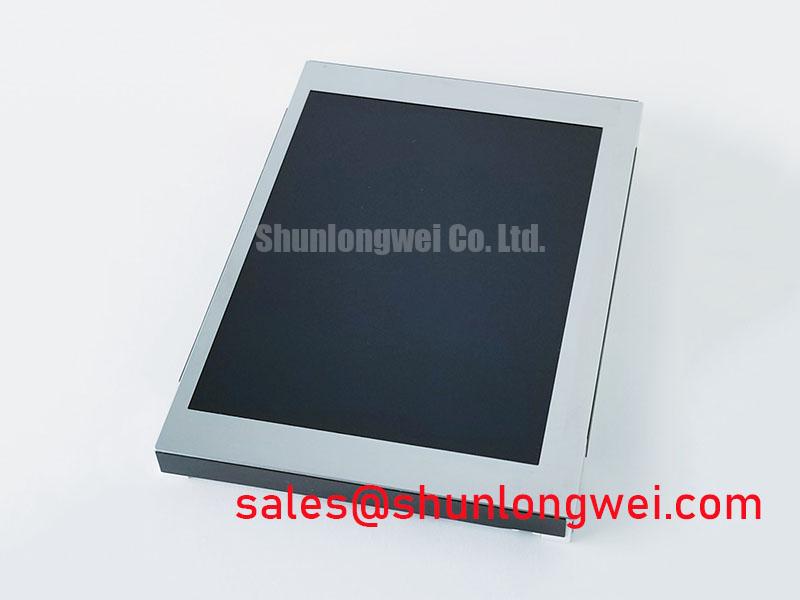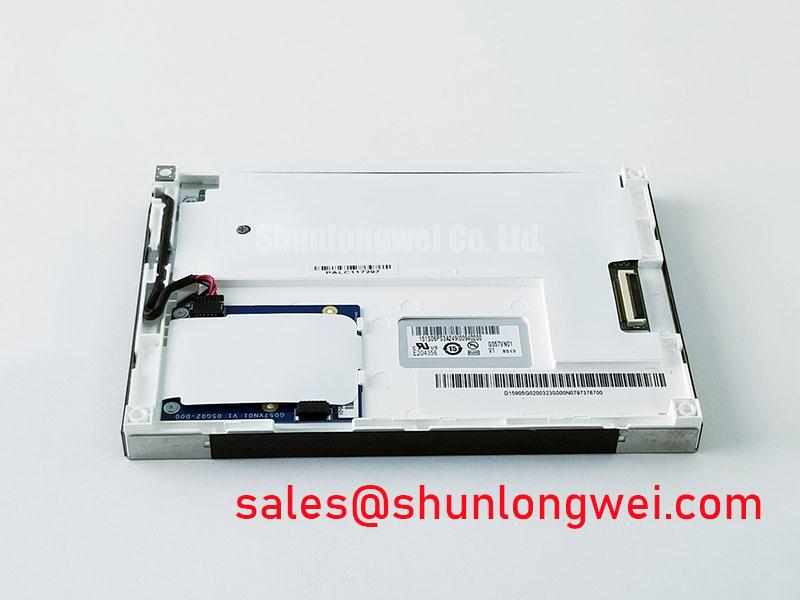 Panel Brand : 
AUO
Panel Model : G057VN01 V0
Panel Type : a-Si TFT-LCD , Panel
Panel Size : 
5.7 inch
Resolution : 640(RGB)×480 , VGA
Display Mode : TN, Normally White, Transmissive
Active Area : 115.2×86.4 mm
Outline : 144×104.6 mm
Surface : Antiglare, Hard coating (3H)
Brightness : 400 cd/m² (Typ.)
Contrast Ratio : 800:1 (Typ.)
Display
 Colors : 262K   (6-bit) , CIE1931 50%
Response Time : 15/10 (Typ.)(Tr/Td)
Viewing Angle : 80/80/70/70 (Typ.)(CR≥10) (L/R/U/D)
Frequency : 60Hz
Lamp Type : 3 strings WLED      Without Driver
Signal Interface : CMOS (1 ch, 6-bit) , 33 pins
Input Voltage : 3.3V (Typ.)(VDD)
The AUO G057VN01 V0 is a 5.7-inch a-Si TFT-LCD display panel with VGA resolution (640×480 pixels). The panel has a transmissive TN display mode and is normally white. It has a brightness of 400 cd/m² and a contrast ratio of 800:1. The display has 262K colors (6-bit) with a CIE1931 color gamut of 50%. The response time is 15/10 milliseconds (typical rise/fall time) and the viewing angle is 80/80/70/70 degrees (typical, with a contrast ratio of 10 or more). The panel operates at a frequency of 60Hz and uses 3 strings of WLED without a driver. The signal interface is CMOS (1 channel, 6-bit) with 33 pins and the input voltage is 3.3V (typical).
YouTube : https://www.youtube.com/watch?v=3El2QZRY_KM
G057VN01 V0 G057VN01 V0